Welcome to the latest edition of the ETAWA newsletter. This fortnight, we are calling for expressions of interest for the position of Editor – Interpretations. We also bring you information on how to win free tickets to a special preview screening of Blueback. Please read on to find out more.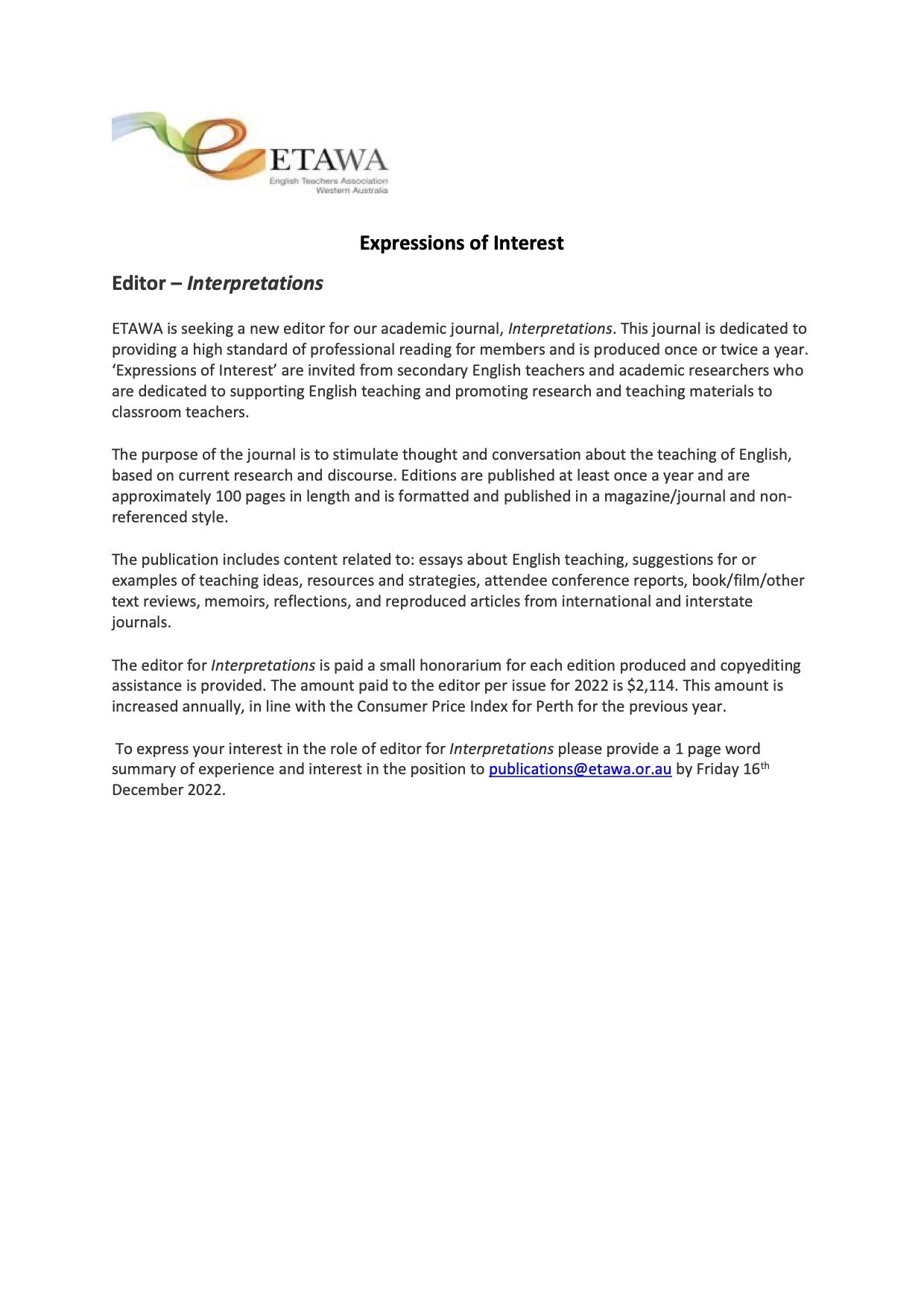 Blueback Film is Swimming into Cinemas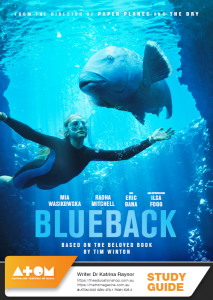 Tim Winton's best-selling book Blueback has been adapted to a live-action film, due to open in cinemas across Australia on January 1 2023. It is a timely tale about the ocean, a beautiful marine creature, and a young girl's power to change the world.
Starring Mia Wasikowska (Alice in Wonderland, Crimson Peak) alongside Eric Bana (The Dry, Chopper) and Radha Mitchell (Pitch Black, Man on Fire). Blueback follows Abby as she befriends a spectacular blue groper that resides in her local reef. As she grows up, Abby works with her mother to protect her marine friend and the world's threatened coral reefs.
Recognising the film as an important opportunity to engage audiences beyond the cinema, Minderoo Foundation hopes to build ocean literacy in school and community audiences to help them become informed about the importance of a healthy ocean. The Foundation's Flourishing Oceans initiative is committed to returning the oceans to a flourishing state by tackling some of the most entrenched issues facing our oceans with a portfolio of projects aligned with Sustainable Development Goal (SDG) 14: Life Below Water.
Minderoo Foundation is working with Roadshow Films, CinemaPlus and online education resource providers, to connect the themes of the movie with schools in Australia and New Zealand to inspire and empower the next generation of ocean advocates.
The Blueback Study Guide is due to be released at the end of November and fifteen additional Blueback lesson modules will be produced by Cool Australia, ready for the 2023 school year. The resources have been designed for use by teachers in a variety of curriculum contexts.
The study guide is beautifully presented with stunning images from the film and includes quotes from the characters, Tim Winton and Director, Robert Connolly. Full of practical activities, discussion ideas, and resources for further reading, it will enable educators and students to deep dive into themes around sustainability, marine life, families, coming of age and film-making. The study guide is fully aligned with the Sustainability Cross-curriculum Priority and General Capabilities of Literacy, Critical and Creative Thinking and Ethical Understanding.
Minderoo is offering five (5) double passes to a special preview screening of Blueback at the Luna Cinemas on Thursday 15 December (a great way to celebrate the end of the Term). To be in the running for these tickets, email Wayne Walters at the Minderoo Foundation, indicating which year group studied (or you would like to study) either the Blueback novel or film. wwalters@minderoo.org
To be notified on the release of the education resources for Blueback and to watch the trailer for the film please click here.