2023 is now in full swing and conversations in many offices have been full of enthusiasm and excitement with the opportunity the new school year brings. We have lots of news to bring you about upcoming professional development and more.
REGISTRATIONS OPEN – March Professional Learning
Term 1 Professional Learning Workshops
The ETAWA invites you to an afternoon of ideas and discussion (and refreshments) at Curtin University. With two topical sessions to choose from, the afternoon promises to be a valuable opportunity to engage with specialist presenters and colleagues.
Session 1: ChatGPT and Teaching English
Stuart Bender (Curtin University)
OR
Session 2: Selecting Texts for Study: Picture Books and Graphic Novels
Anna Hardy (The Literature Centre)
Further session and venue details to be provided soon. A recording of the sessions will be made available for regional members.
Thursday 16th March, 4.30pm – 6.00pm
Curtin University
GOOD ANSWERS 2023 – Now available for order
To order follow the link here
SEMESTER ONE EXAMINATION PAPERS – Available for order
Please follow the link here for Semester One Examination orders. Orders will close on March 31st.
2023 ETAWE STATE CONFERENCE ART COMPETITION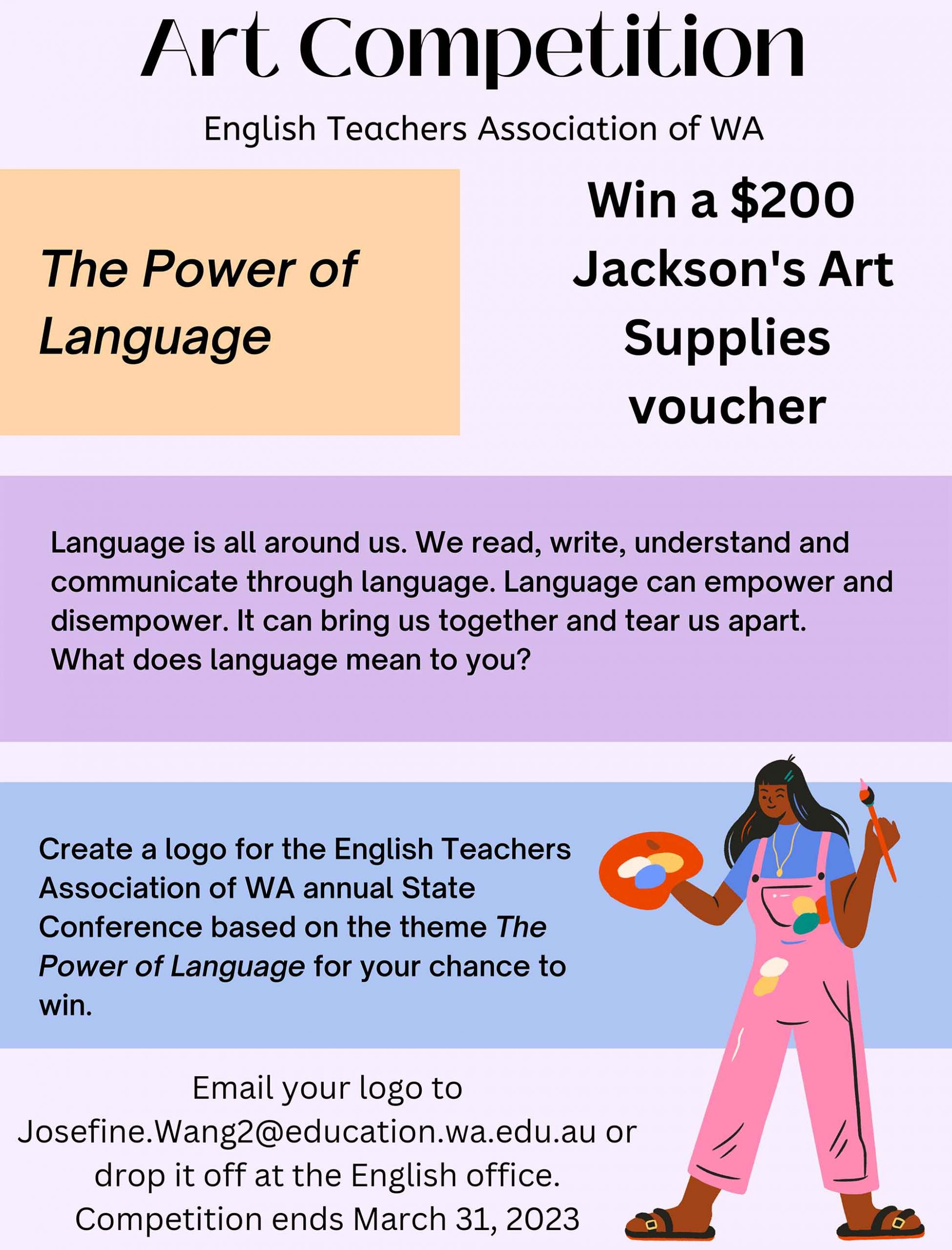 2023 ETAWA STATE CONFERENCE – Call for Papers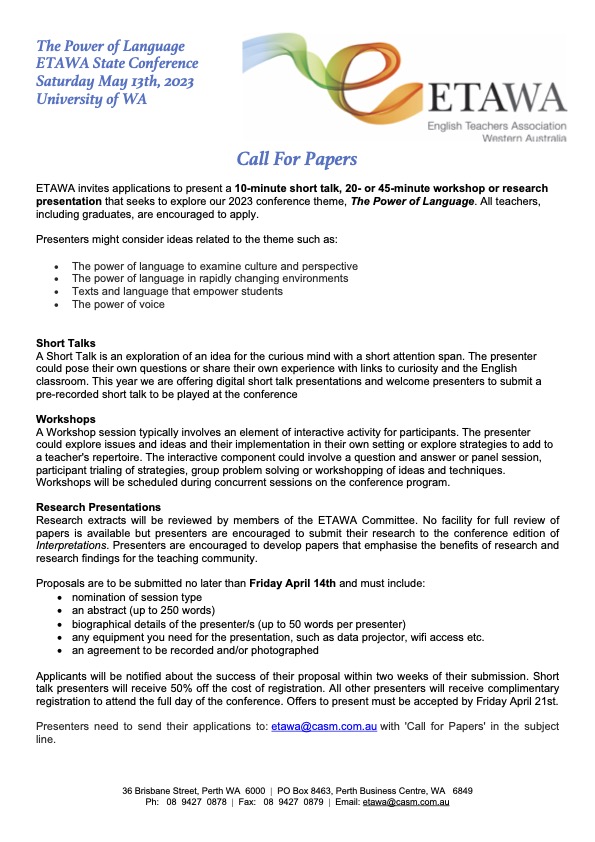 NEW TEXTBOOK OFFERING FROM COLLEAGUES AT VATE