Welcome to our October newsletter.
Year 11 ATAR English Good Answers
We are very excited to be able to announce that we are preparing a new publication for Year 11 ATAR English. Currently, we are calling for expressions of interest in undertaking the contract position of Editor.  Further information about the publication can also be found here.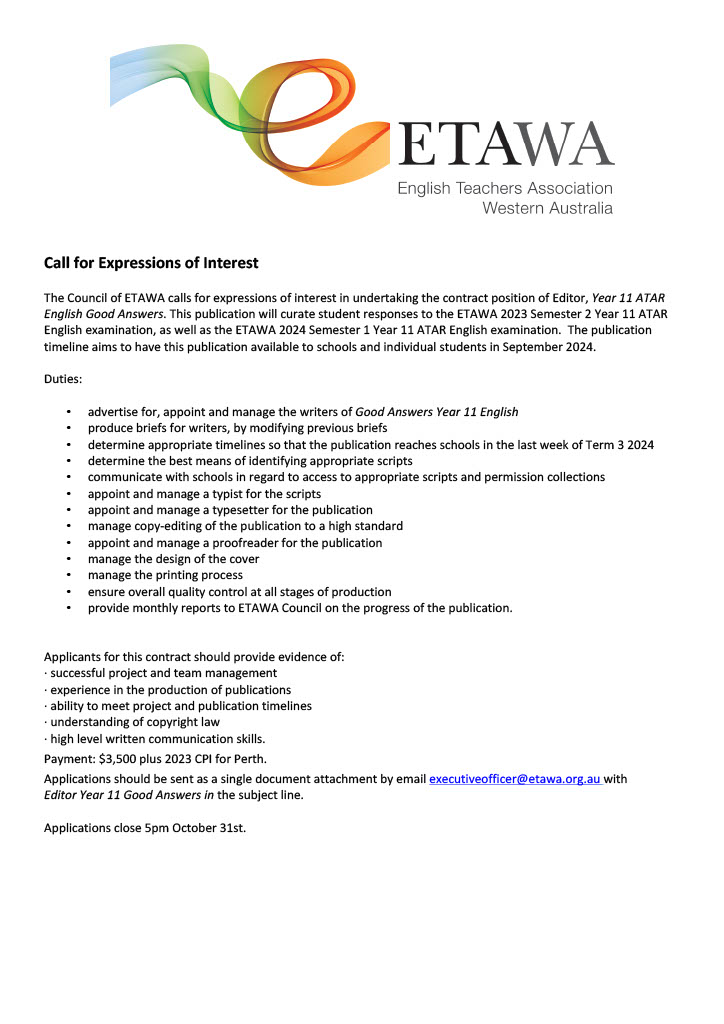 The Australian Association for Teachers of English offers support for research that has a direct impact on the teaching of English in Australia. The application deadline for research grant proposals has been extended until the 1st of December 2023. Further information about this opportunity can be found here.
ETAWA Professional Development Opportunities
We are currently putting the final touches on our next professional development event. Watch this space  for further details.